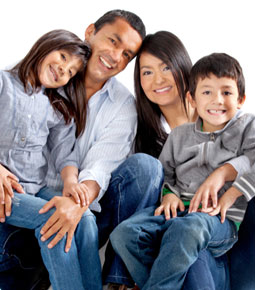 "We were referred to Dr. Bob for my son who needed several cavities filled and a crown. My shy and scared boy was immediately put at ease and the whole process was amazing. Dr. Bob explained things to him in an age appropriate way which mattered so much. No lying or tricking him, but he just had a way to explain it all in a way that wasn't scary or overwhelming. My other kids suddenly "wanted cavities" so they could go to him too! Luckily - they are in the no cavity club but love Dr. Bob's regular checkups! Highly recommend!"
- Allison M.
"Dr. Testen is the ultimate practitioner of positive and constructive behavioral management for children of all ages. He practices the art and science of Pediatric Dentistry in the way that it was intended and that few have the talents or patience to still do in a similar fashion. "
- George A.
"We have been taking our now-six-year-old son to Dr. Bob for three years, and we are so happy we found him! Dr. Bob is funny and down-to-earth and all of his hygienists are kind and gentle with our son. Thanks, Dr. Bob, for taking such good care of our boy!"
- Margie U.