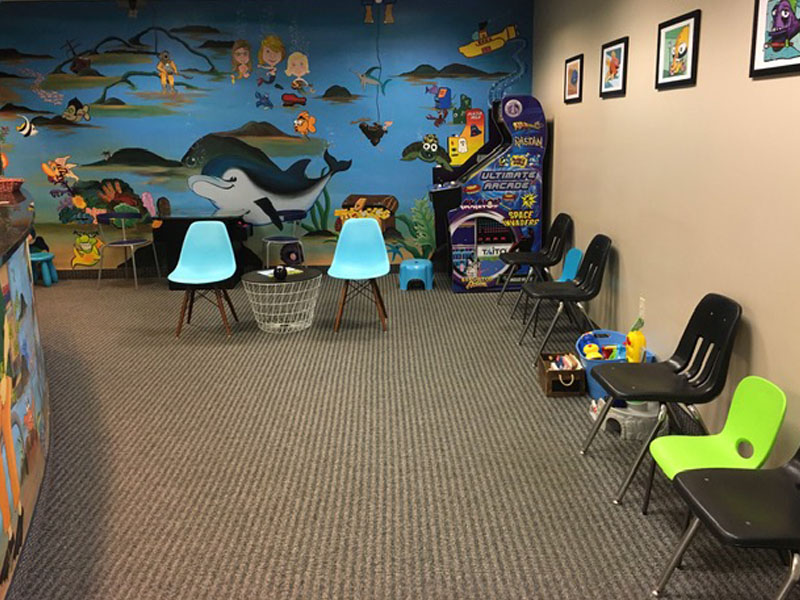 Welcome to Dr. Bob's!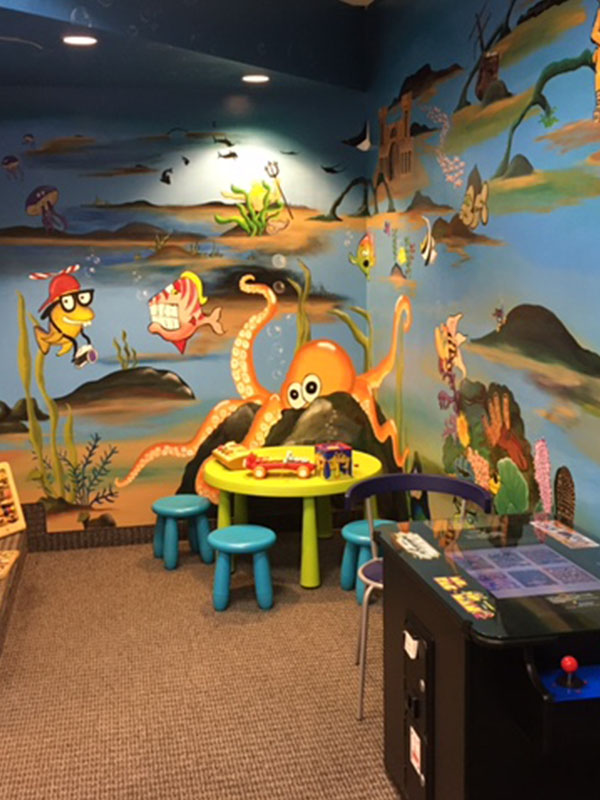 Play or read until your appointment time.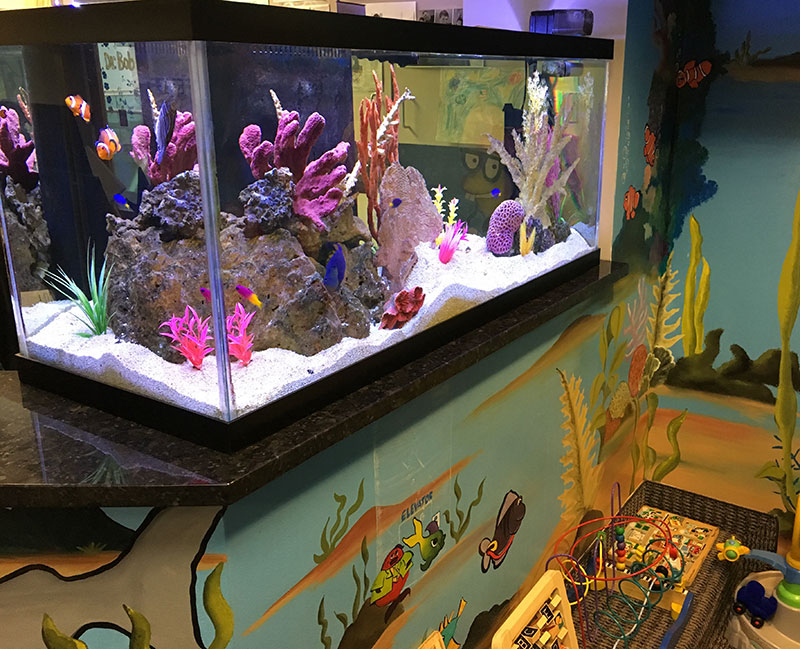 Come say "Hello" to our fish.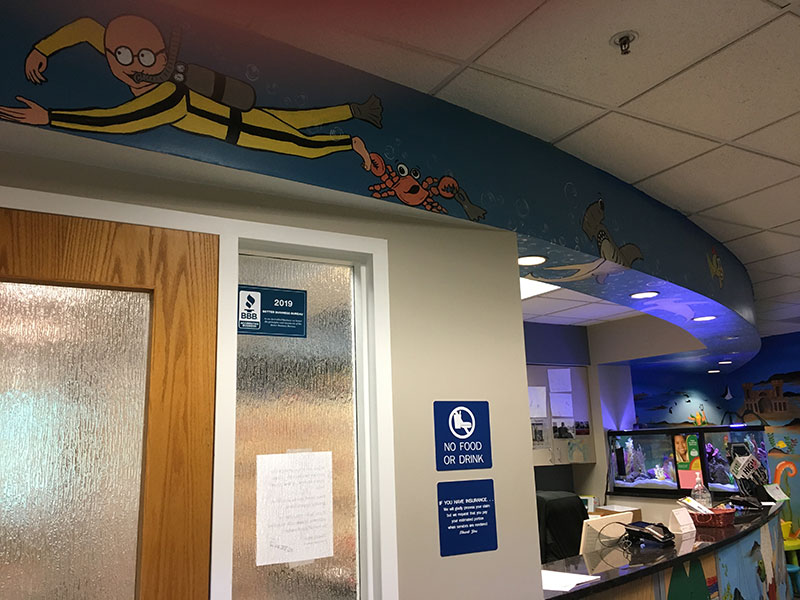 Look, it's Dr. Bob!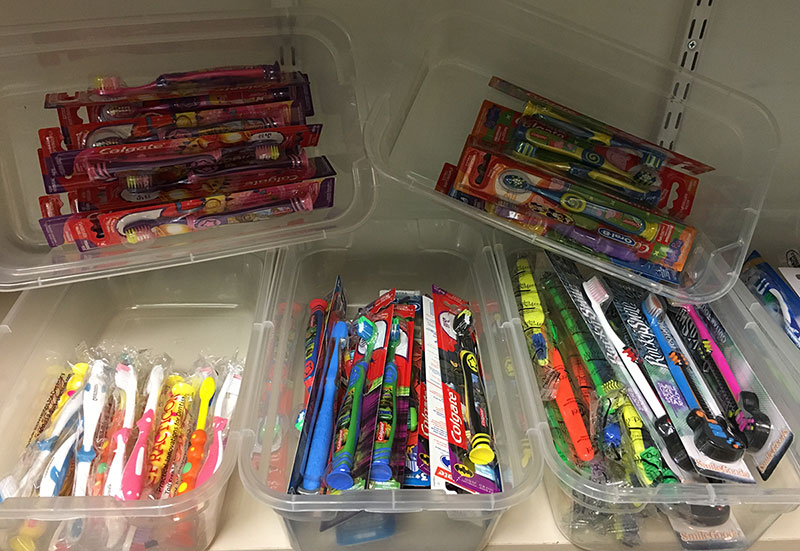 Let's get a new toothbrush.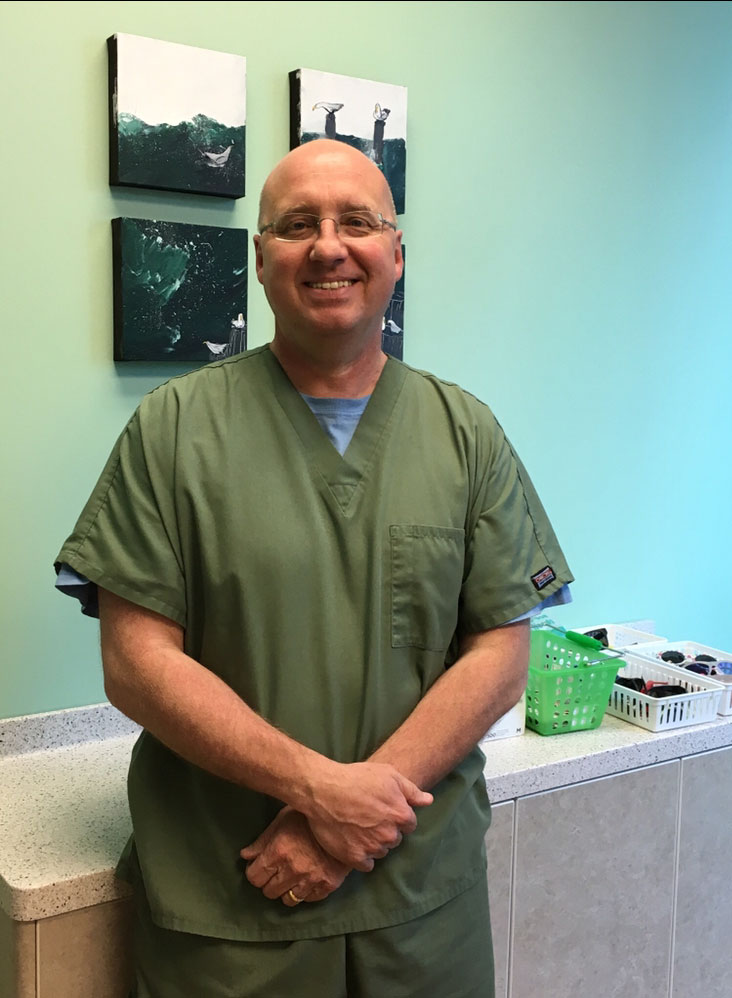 Hello from Dr. Bob.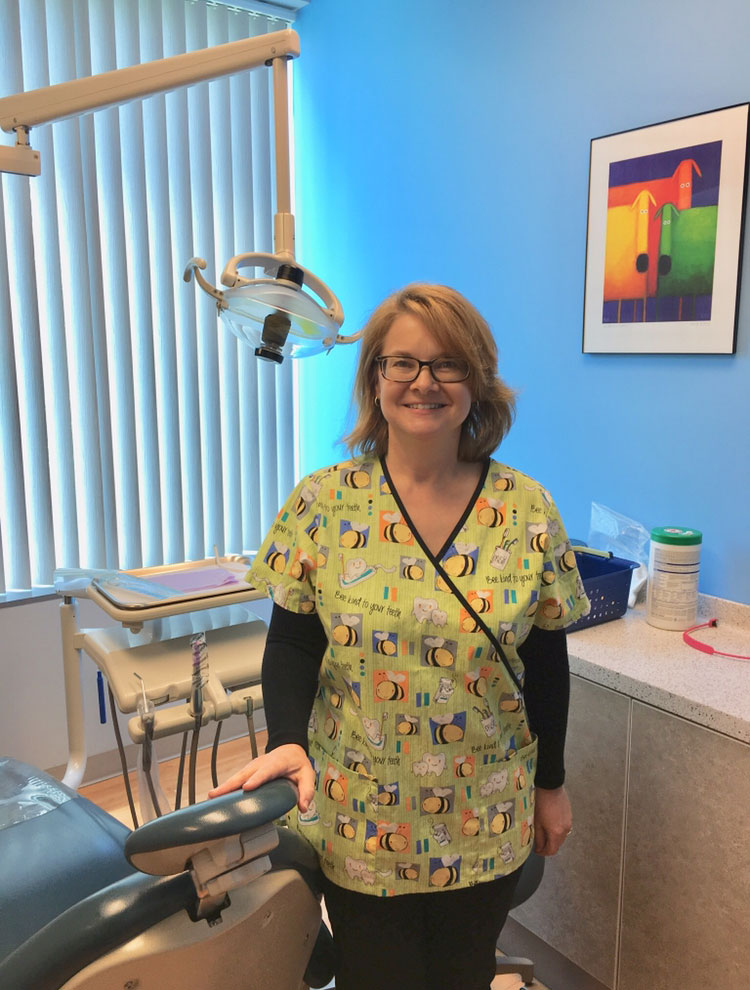 Hello from Ms. Lisa, one of the dental hygienists.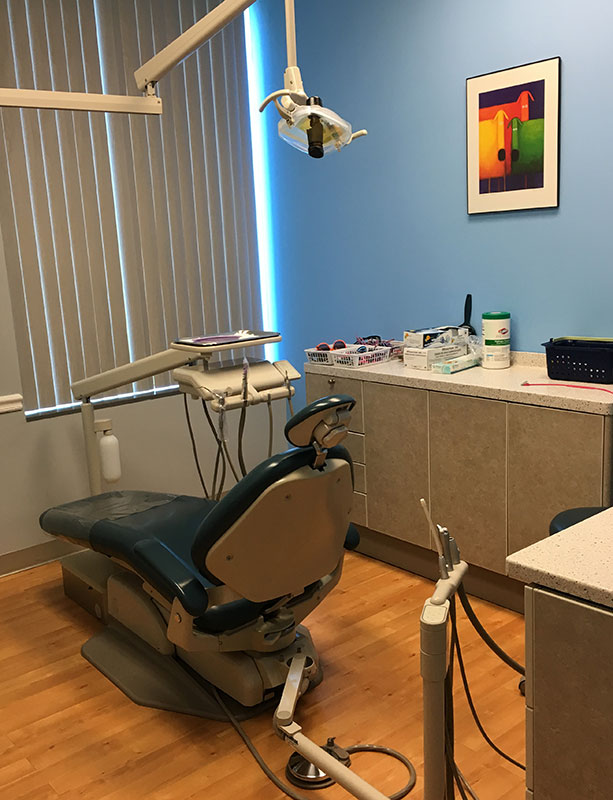 The blue room.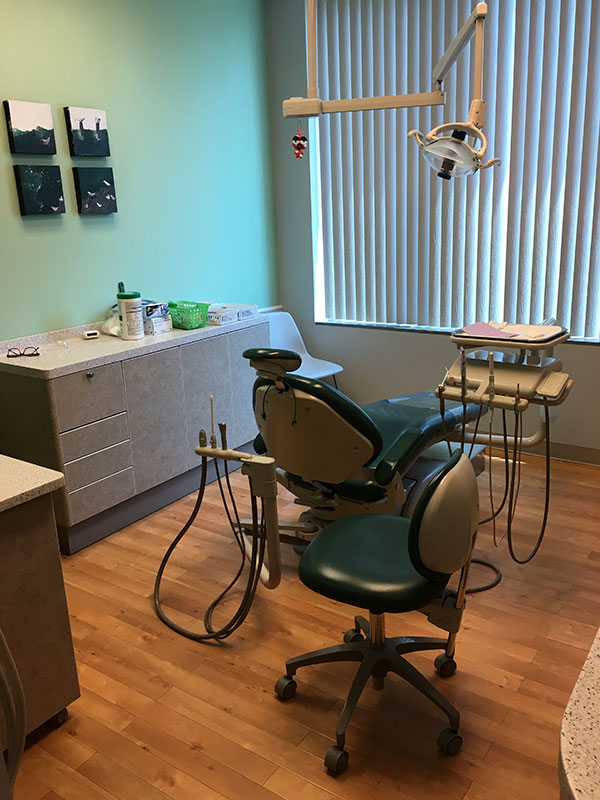 The green room.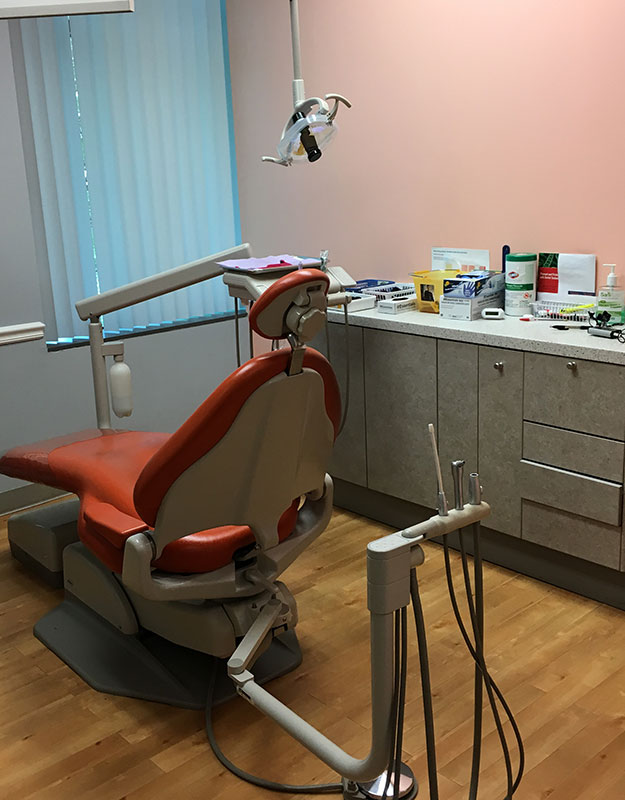 The orange room.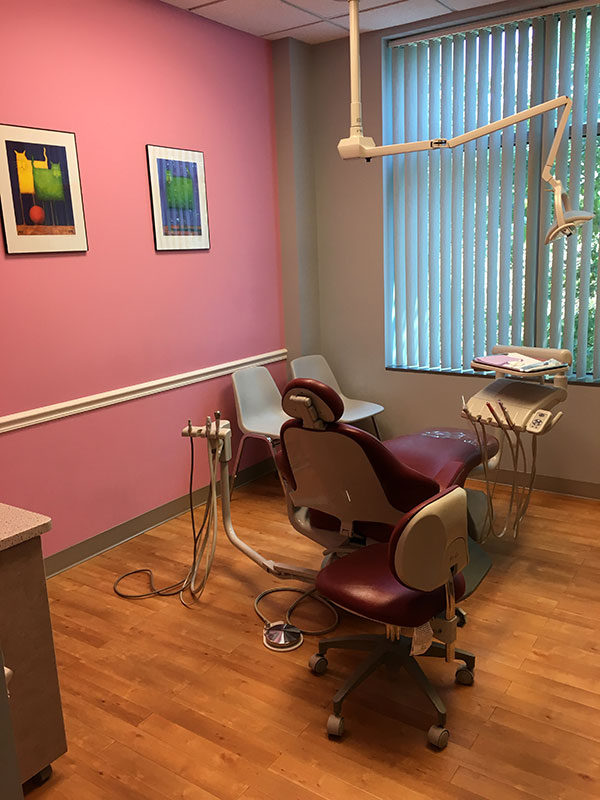 The pink room.
What you may see at your appointment: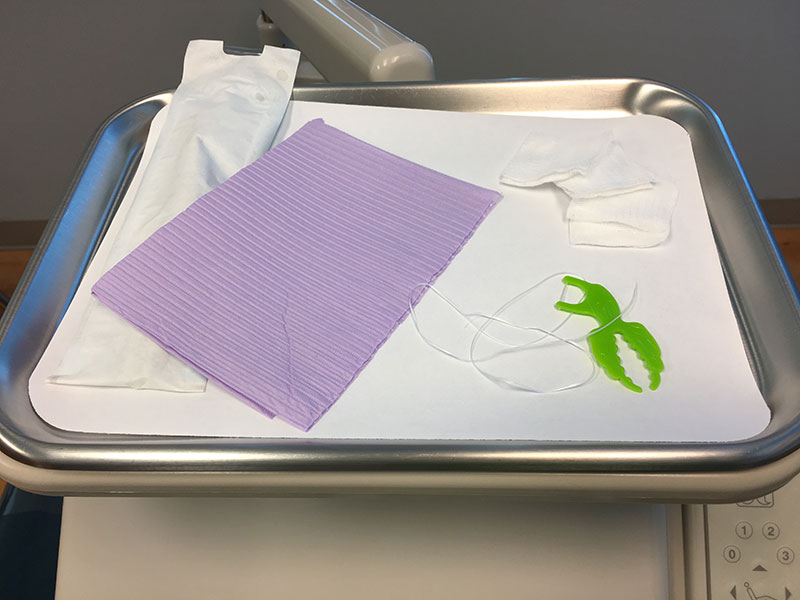 Let's see what's on the tray.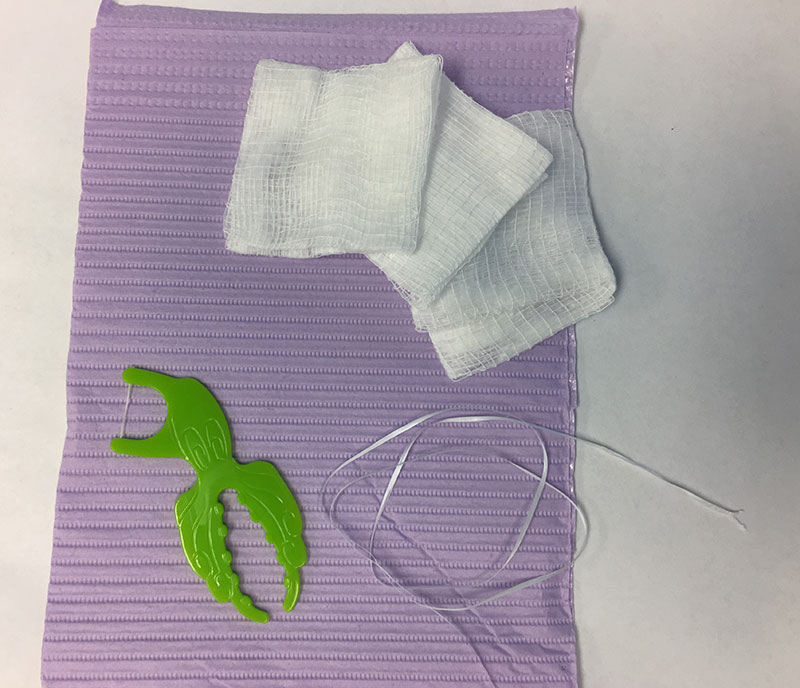 Napkin to keep your shirt dry, tooth towels to wipe off your teeth & floss.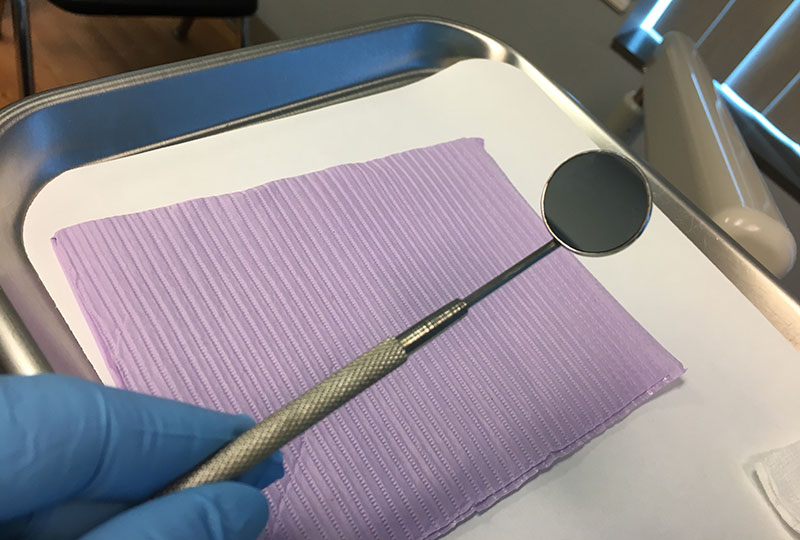 Mirror to look at your teeth.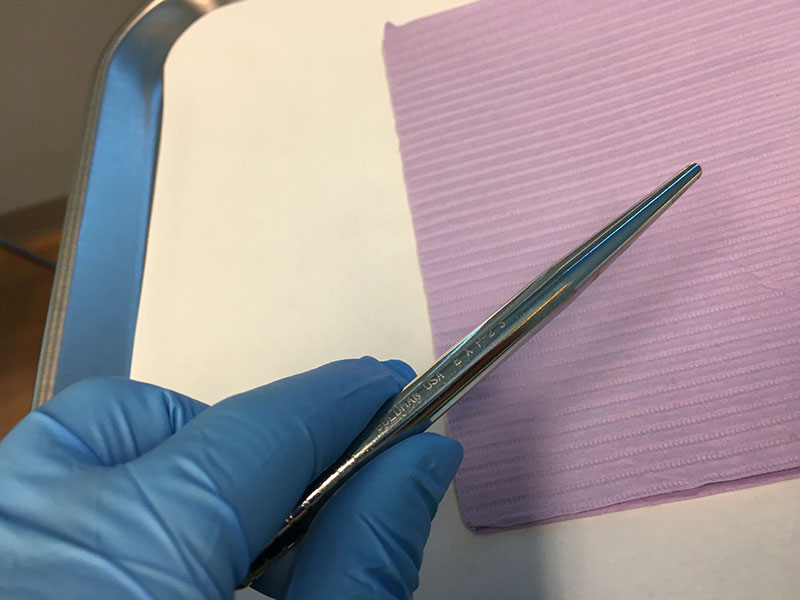 Tooth counter to count how many teeth you have.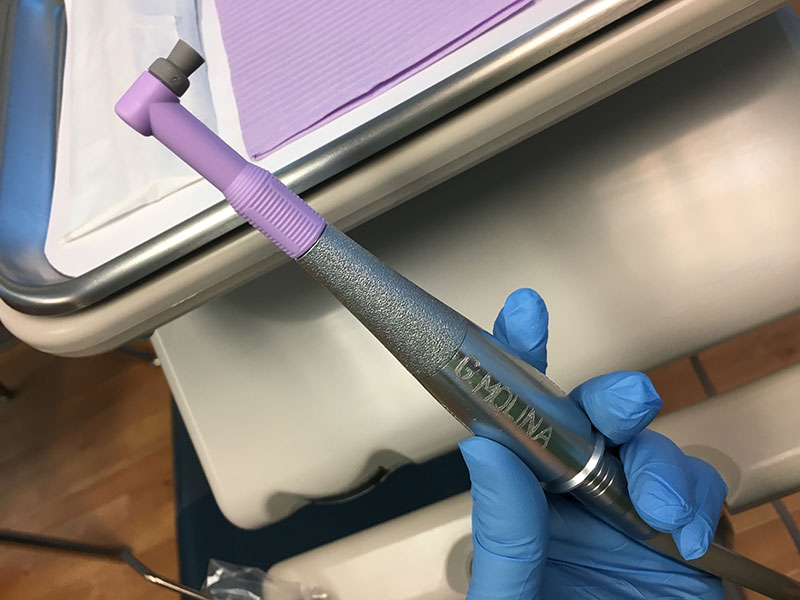 Squishy toothbrush to make your teeth clean & shiny.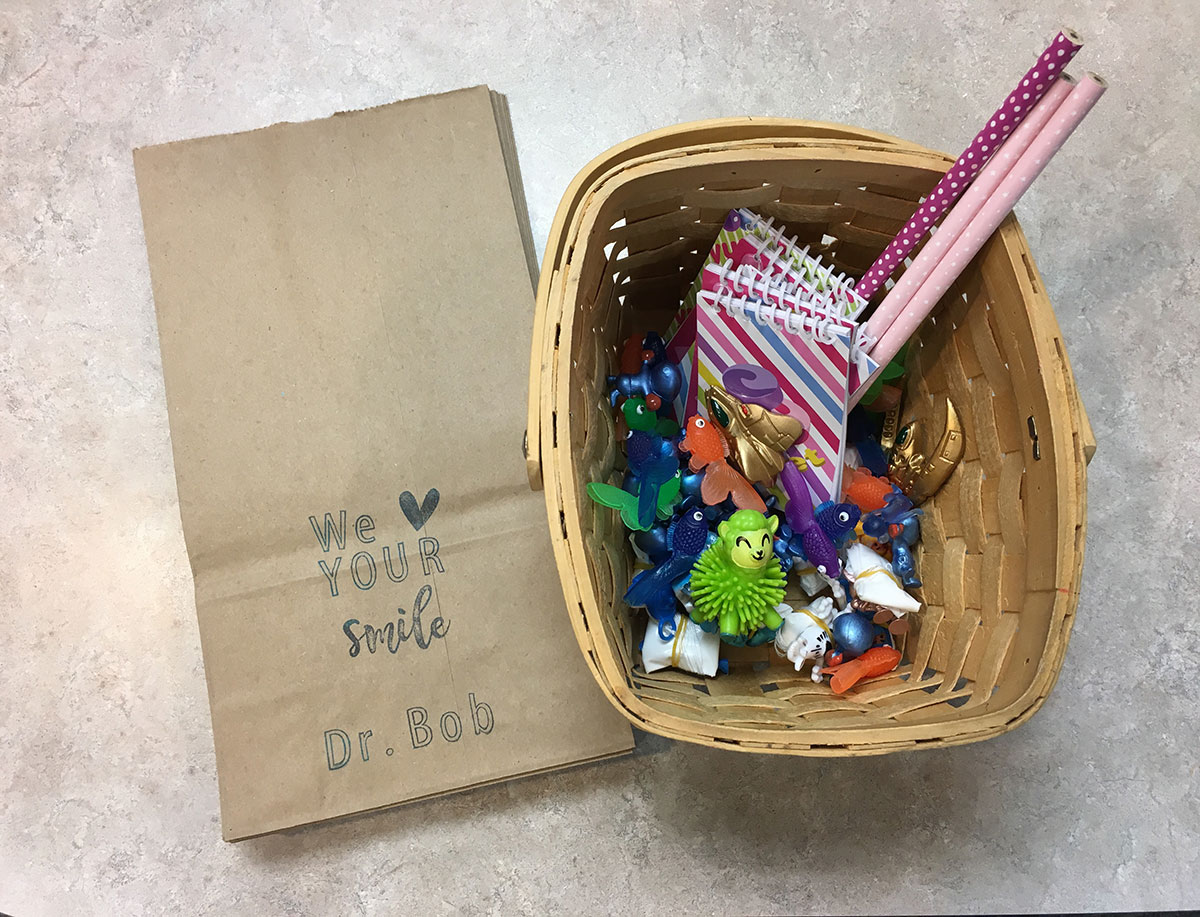 Let's choose a prize!